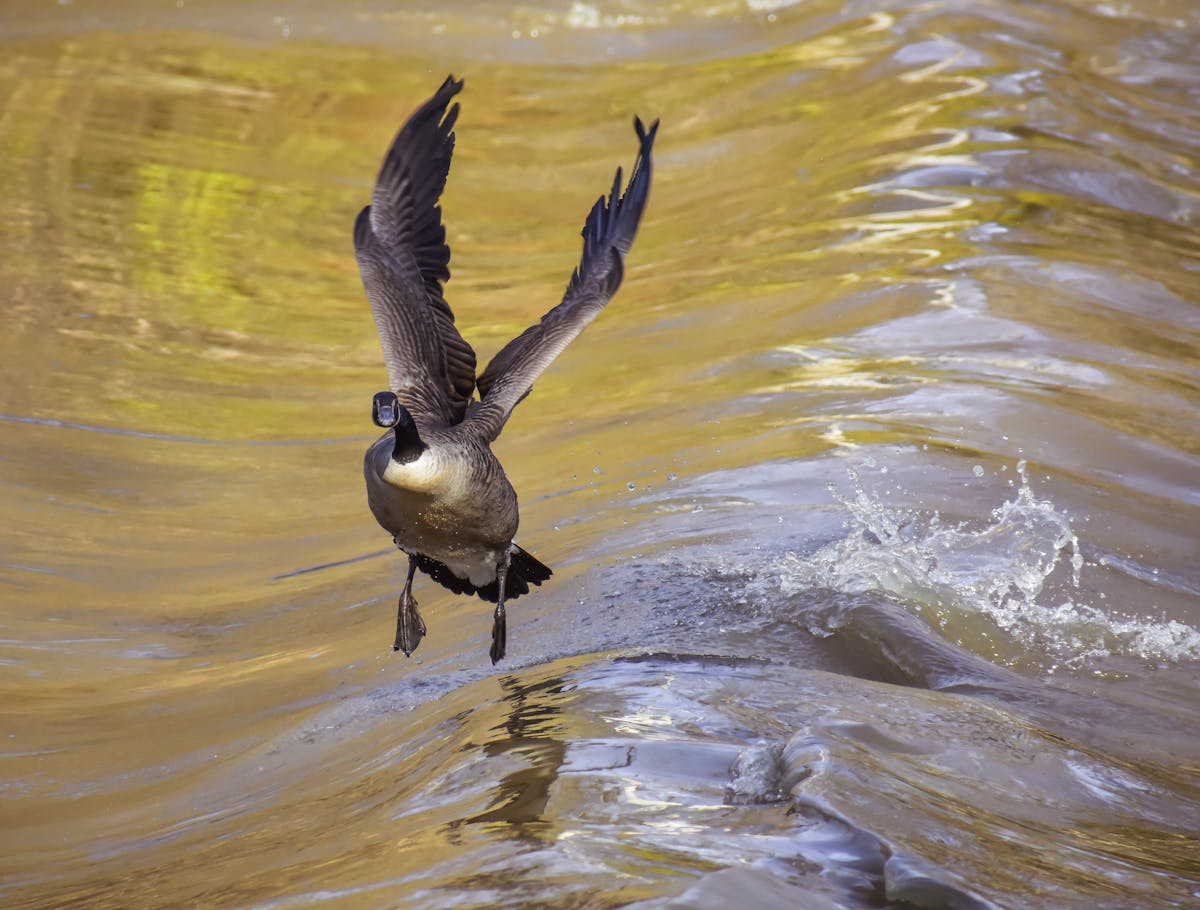 As a third-generation CEO of a family business, Dani Reiss founded Canada Goose in Toronto as an outerwear manufacturer. Little did he know at the time that his job -- which initially faced resistance -- would fast forward into one of the most successful luxury brands in the past decade. Transitioning from outwear products worn exclusively by those who braved harsh winters to a brand sported by celebrities featured on red carpets around the world, privately-held Canada Goose has seen a growth rate of 4000% with 3 million in annual sales. Despite this success, Reiss predicts sales will continue to increase without sacrificing quality; after all, he believes his jackets are like Swiss watches.
In the early 2000s, the manufacturing industry faced fierce disruption lured by substantially cheaper costs in Asia. While many competitors rushed to leave Canada, Reiss saw a tremendous opportunity for Canada Goose's authentic expertly crafted product. Although this theory appeared tenuous as North American retailers balked and struggled to make payroll, customers were raving ironically over Canada Goose jackets made in their native country. As they began distributing jackets internationally, it came as no surprise when Canada Goose products were immediately embraced by European retailers as luxury items despite their price point.
Reiss remembers thinking about the exact moment and full significance of his pivotal realization while on a business trip. He spotted a familiar logo nestled amongst Prada coats and Gucci jackets in a boutique store; this was when he first had "mind over matter" with Canada Goose becoming more than just an outwear piece but now considered a luxury product. Gucci products convinced Europe and trickled back to North America once vacationers returned home and word spread to retailers about their new luxury line. Initial orders quickly sold out, and jackets began appearing in high-end retailers across the United States, from major northern metropolises on every continent including Vancouver, Toronto, Chicago and New York City - where the Canada Goose jacket emblazoned with the white Arctic Program trademark and Canada Goose label suddenly became a start to related beanies, tees and even a line of parkas built for the harshest cold. The product was sported by urbanites drawn-in by the brand appeal, incredible warmth, and patented technology. Polo company Reiss was nonetheless receiving indications that high-fashion brands were interested in Canada Goose for their heavy-duty parka line as well as products including pants, light wear, and spring jackets. Private equity firm Bain Capital bought a majority stake in Canada Goose
These Are the Most and Least Affordable Places to Retire in The U.S.
Most retirees dream of finding an affordable place to spend their golden years. According to a recent report by Madeline Garfinkle, some areas in the West Coast and Mountain State region tend to be more budget-friendly than others. The study analyzed factors such as housing costs, healthcare expenses, taxes, and overall cost of living.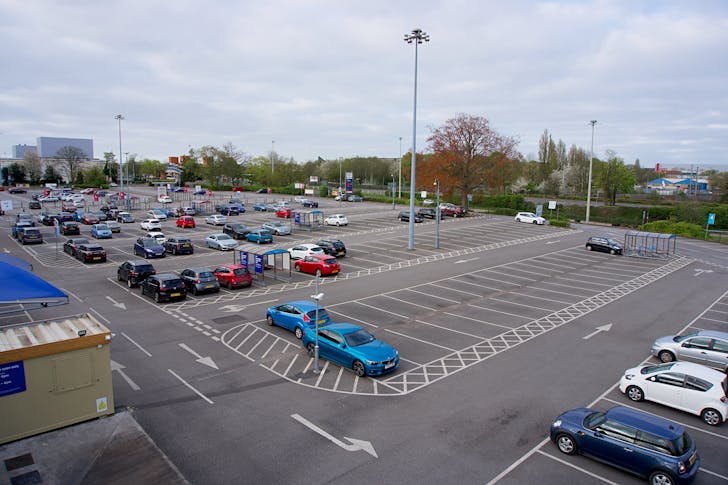 The report revealed that the most affordable places for retirees are located mostly in the Midwest and South regions. Meanwhile, cities like San Francisco and Seattle ranked among the least affordable due to high housing prices and steep taxes. Despite these findings, it's important to note that affordability can vary greatly depending on individual circumstances. So before you pack your bags, make sure to do your research and find the best spot for your budget!
Quality and Ethical Values: A Perfect Match
When it comes to fashion, quality and ethical values have become a major concern for consumers. Canada Goose is one brand that has taken both aspects seriously. The company prides itself on producing high-quality products while also ensuring they are ethically sourced and manufactured.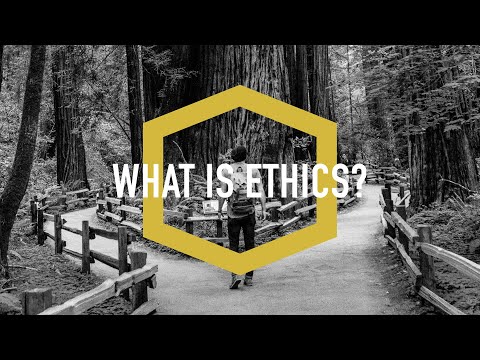 The materials used in Canada Goose jackets are carefully selected to ensure the highest level of quality. Each jacket undergoes rigorous testing to guarantee it can withstand extreme temperatures and harsh weather conditions. Additionally, the company has made a commitment to using only ethically sourced materials, such as fur from certified trappers who follow strict animal welfare standards. Overall, Canada Goose has found a way to balance quality and ethical values, creating a perfect match for consumers who want both in their fashion choices.
Exploring the Environment: Where Organisms Thrive
Canada geese, also known as Canadian geese, are a common sight in North America. They have a wide range that extends from northern Mexico to the northern United States, eastern seaboard, Great Lakes region, and areas in-between. Canada geese occur year-round in the southern part of their breeding range, including the southern United States. However, they are more prominent in the northern half of North America.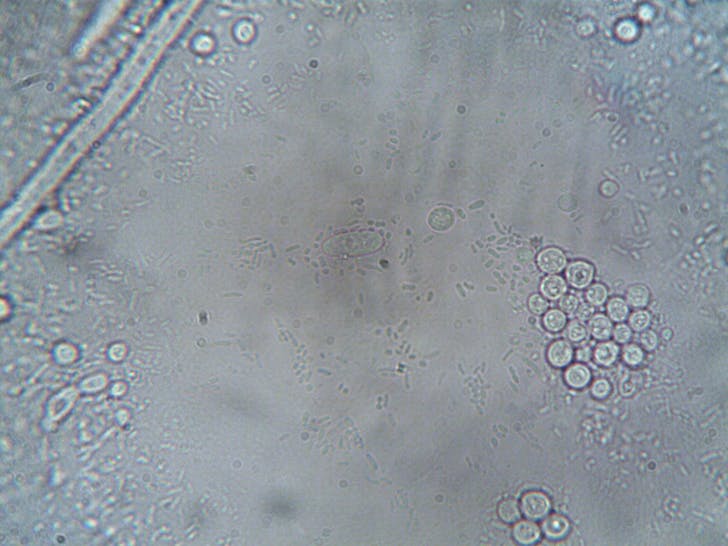 In the late 19th and early 20th centuries, overhunting led to a decline in Canada goose populations across their native range. However, restoration programs like those run by Harold Hanson at the Illinois Natural History Survey and Northern Prairie Wildlife Research Center in Jamestown, North Dakota, helped revive the population. The project involved private state and federal resources to establish 64 pens with 64 breeding pairs of screened high-quality birds. As a result of these preservation programs and improved game laws and habitat recreation efforts in recent years, Canada goose populations have grown substantially.
Partially due to their safe human-made bodies of water and food sources such as golf courses, public parks, sports fields, and planned communities; migratory subspecies have established permanent residence in urban environments outside their normal migration routine large flocks. On Vancouver Island area south of San Francisco Bay area north through northern California; resident Atlantic coast populations on Chesapeake Bay or Triangle area (North Carolina: Raleigh-Durham-Chapel Hill) near nearby Hillsborough often make retention ponds near apartment complexes an ideal location for nesting sites. With Ohio's population of roughly 130000 Canada geese continuing to increase every year; many geese previously migratory reportedly remain native remaining because of plentiful grass on manicured lawns throughout urban areas where they were once hunted for food during the American Civil War when only 10 pairs were left considered protected during hunting season with daily bag limit by Ohio Department of Natural Resources recommends non-lethal scare tactics for nuisance geese between March 11 and August 31, but if necessary, they will destroy nests and conduct a goose roundup to exterminate geese.
Outside North America[edit]
Outside North America, Canada geese are found naturally in northern Europe, including the Netherlands, Belgium, France, Germany, Scandinavia, and Great Britain. The birds include established populations that have reached these regions naturally as well as semi-tame feral birds along the Baltic coasts. In Finland, they migrate to the northerly parts of the country during summer and can be seen along the North Sea during winter. The history of Canada geese in Europe dates back to the early 17th century when explorer Samuel de Champlain brought them to France as a gift for King Louis XIII. Later on, in the late 17th century, they were introduced to Great Britain. However, it wasn't until the mid-20th century that their population grew significantly due to changing agricultural practices and urban growth providing habitat for European birds. Today, their numbers have increased from only about 4,000 birds in the 1950s to an estimated 82,000 thanks to protection status allowing for culling of excessive bird numbers under New Zealand's Wildlife Act 1953.
Get Free Business Advice from Marc - Co-Founder of Netflix
Are you an entrepreneur looking to get ahead in the game? Well, here's a unique opportunity to receive free business advice from Marc Randolph, the co-founder of Netflix. All you need to do is successfully copy the link and tune in at 3 pm EDT on his website.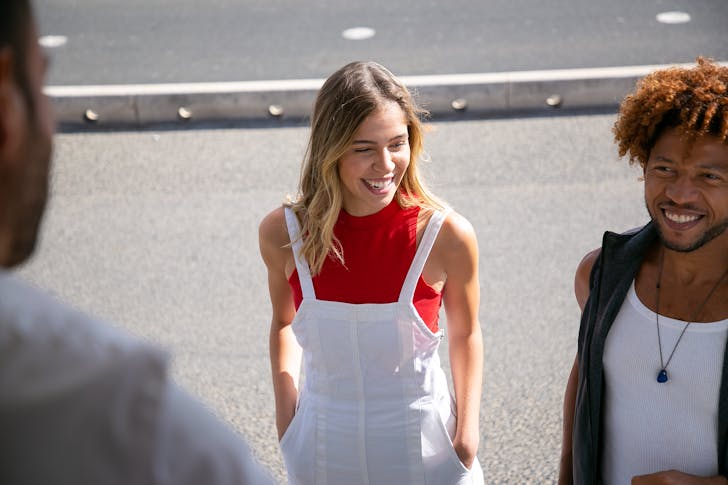 Marc has been in the industry for over three decades and has gathered a wealth of knowledge that he wants to share with aspiring entrepreneurs like yourself. Take advantage of this exclusive opportunity to learn from one of the best in the business world. Don't miss out on this chance to gain some valuable insights that can help take your business to the next level.
I Live on a Cruise Ship for Half of the Year. Look Inside My 336-Square-Foot Cabin with Wraparound Balcony.
Christine Kesteloo is a traveler who spends half of her year aboard a cruise ship. Her 336-square-foot cabin with wraparound balcony is the perfect home for her unique lifestyle. Living on a cruise ship allows her to see new places every day, meet new people and enjoy all the amenities that come with being on board.
The Canada Goose jacket is an essential item for anyone living on a cruise ship like Christine does. It offers warmth during those cool nights at sea and protects against the harsh elements when exploring new destinations. With its iconic design, it's also a fashion statement that has become synonymous with adventurous travelers who are always up for a new challenge. Whether you're living on a cruise ship or just exploring your local area, a Canada Goose jacket is the perfect companion to keep you warm and stylish throughout your year life.
Discover Canada Goose's extensive collection of jackets!
Experience the warmth and style of Canada Goose's extensive collection of jackets! With temperatures dropping as low as 10 minus in some parts of the world, it's essential to have a reliable and high-quality jacket that can keep you comfortable and protected. Canada Goose understands this need, which is why they've created an impressive collection of jackets designed for extreme weather conditions.
From their iconic Arctic Parka to their stylish HyBridge Lite Jacket, Canada Goose offers a diverse range of options for both men and women. Each jacket is made with top-of-the-line materials such as Canadian down and Arctic Tech fabric that provide maximum warmth while remaining lightweight and breathable. Whether you're trekking through snow-covered mountains or simply walking around town on a chilly day, Canada Goose has a jacket that will meet your needs.
Aside from their practicality, Canada Goose jackets also make a fashion statement. Their classic designs are timeless, making them a worthy investment piece for anyone's wardrobe. Plus, with various color options available, you can choose a jacket that fits your personal style. Overall, Canada Goose's extensive collection of jackets provides both function and fashion so that you can stay warm and stylish no matter where life takes you.
Stylish High-Quality Models That Will Leave You Impressed
If you're looking for the best winter jackets, Canada Goose is the brand to go for. With over 300 results on the first page of a search, you are sure to find your perfect match. From the Canada Goose Ljus Jacka 7600 sek xls to the Canada Goose Dunjacka 11713 sek, you have a wide range of options to choose from.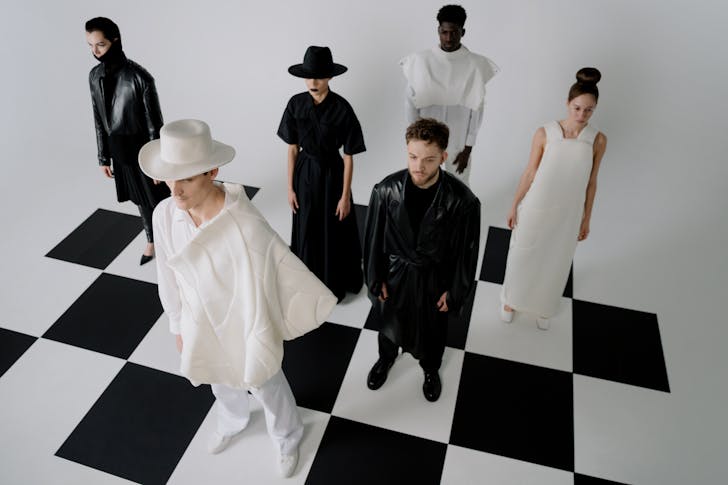 For those who want something more expensive, there's the Canada Goose Vinterjacka 9360 sek or even the Canada Goose Dunjacka 13985 sek. But if you're on a budget, don't worry! The Canada Goose Ljus Jacka 7335 sek xssml or even the Canada Goose Vinterjacka 12326 sek xl might just be what you need.
Whether it's rain or snow, Canada goose has got you covered with their high-quality jackets. You can also pair your jacket with other accessories such as their stylish Canada Goose Halsduk for only 1591 sek or their comfortable Canada Goose Rullkrage for only 4715 sek. With so many options available ranging from Sida 1 av 4, you are sure to leave impressed and warm during this winter season.
Master Coding for Less Than $2 a Course with This Jam-Packed Bundle
If you're looking to learn coding and don't want to break the bank, this beginner-friendly coding bundle is the perfect solution. For less than $2 a course, you can master coding and make it understandable with this jam-packed bundle. Whether you're a complete beginner or have some experience, this bundle offers a range of courses that cover everything from HTML and CSS to Python and Java. With easy-to-understand lessons and step-by-step instructions, you'll be able to learn at your own pace and become a proficient coder in no time.
Canada Goose: Stylish Winter Clothes That Last a Lifetime
Canada Goose is a brand that has become synonymous with stylish winter clothes that last a lifetime. Founded in 1957 under the name Metro Sportswear, this Canadian company has been producing high-quality jackets and parkas for over six decades. Canada Goose is known for its commitment to using only the best materials, including luxurious soft merino wool, and for manufacturing their products in their own factories.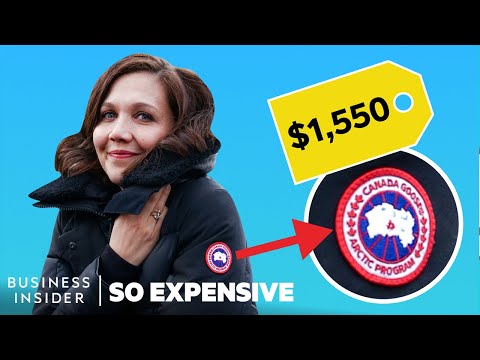 One of the things that sets Canada Goose apart from other winter clothing brands is their use of lyxigt mjuk merinoull, or luxurious soft merino wool. This material is prized for its warmth and softness, making it an ideal choice for winter clothing. Canada Goose uses merino wool in a variety of ways, from lining the hoods of their parkas to creating cozy sweaters and scarves.
In addition to using top-quality materials like merino wool, Canada Goose also manufactures all of their products in their own factories. This allows them to maintain strict quality control standards and ensures that every garment they produce meets their exacting standards. By keeping production in-house, Canada Goose can also ensure fair labor practices and minimize their environmental impact. All of these factors contribute to the exceptional quality and durability of Canada Goose products - no wonder they're known for lasting a lifetime!
Frequently Asked Questions
What is the Canada goose close icon?
The Canada goose close icon is a symbol of the company's commitment to ethical and sustainable practices in the production of their products, particularly their famous parkas. It represents the humane treatment of animals and the preservation of nature.
Who owns Canada goose?
Canada Goose is owned by the company of the same name, Canada Goose Inc., which was founded in Toronto in 1957.
Why are Canada Goose jackets so expensive?
Canada Goose jackets are expensive due to the quality of materials used, the cost of ethical manufacturing, and the brand's reputation for producing high-end, warm outerwear.
Is there labour unrest at Canada goose?
As of August 2021, there has been no reported labour unrest at Canada Goose.